The Laboratory of Process Automation Systems is located at Technische Universität Dortmund:
Gebäude G2, 5. Etage
Emil-Figge-Str. 70 (Einfahrt 10)
44227 Dort­mund
Individual contact information can be found on the team page. Please always make an appointment.
Please address mail to the secretariat at room G2 5.25.
Location & approach
The facilities of TU Dortmund University are spread over two campuses, the larger Campus North and the smaller Campus South. Additionally, some areas of the university are located in the adjacent "Technologiepark".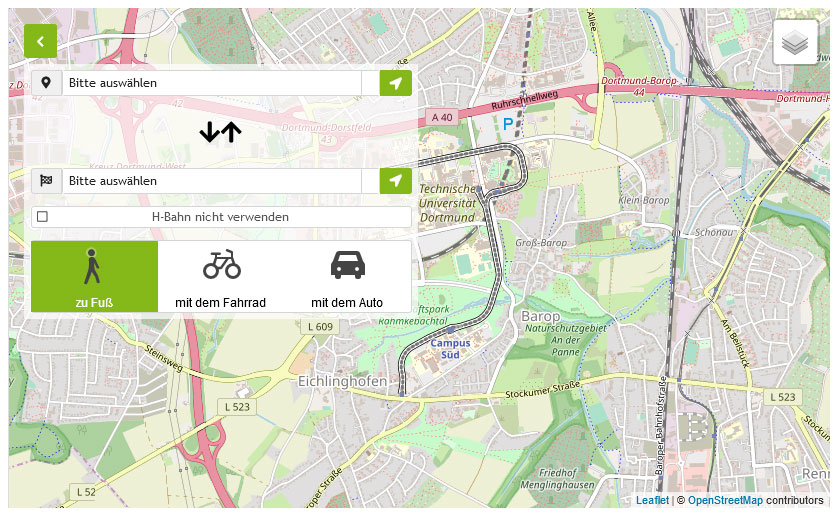 Zum Lageplan