Cooperations of the PAS Group
We continuously cooperate at the national and international level with academic and industrial partners. Feel free to reach us directly via email in case you want to discuss about some cooperations. We well be very happy to hear from you!
This is a non-exhaustive list of partners with whom we have cooperated in the last few years. Collaborations include joint publications, joint research projects or joint supervision of theses.
Academic Partners
Massachussets Institute of Technology, USA
University of California at Berkeley, USA
Ohio State University, USA
Technische Universität Berlin, Germany
Otto-von-Guericke Universität Magdeburg, Germany
University of Freiburg, Germany
Ruhr University Bochum, Germany
German Aerospace Center, Germany
University of Seville, Spain
University of Zaragoza, Spain
TU Delft, Netherlands
ETH Zürich, Switzerland
KU Leuven, Belgium
Slovak University of Technology, Slovakia
National Reserach Council, Italy
Huazhong University of Science and Technology, China
Industrial Partners
Siemens AG
Evonik Industries AG
Bayer AG
INOSIM Software GmbH
Covestro AG
BASF SE
Location & approach
The facilities of TU Dortmund University are spread over two campuses, the larger Campus North and the smaller Campus South. Additionally, some areas of the university are located in the adjacent "Technologiepark".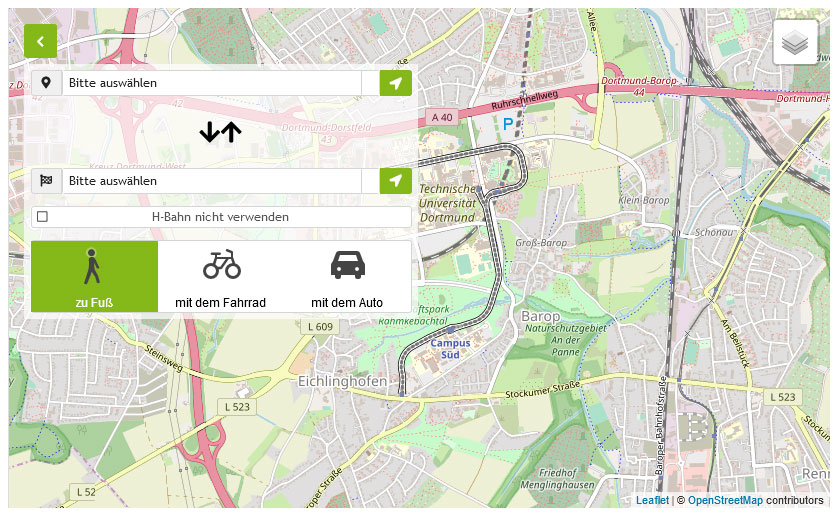 Zum Lageplan