Whether you are a student looking for an assistant position or a recent graduate considering to pursue your PhD, thank you for considering the Laboratory of Process Automation Systems for an application. We also post positions on Stellenwerk.
If no positions are posted at the moment feel free to direct your initiative application to Prof. Dr. Sergio Lucia.
There are no current entries.
Student assistant positions
There are no current entries.
Location & approach
The facilities of TU Dortmund University are spread over two campuses, the larger Campus North and the smaller Campus South. Additionally, some areas of the university are located in the adjacent "Technologiepark".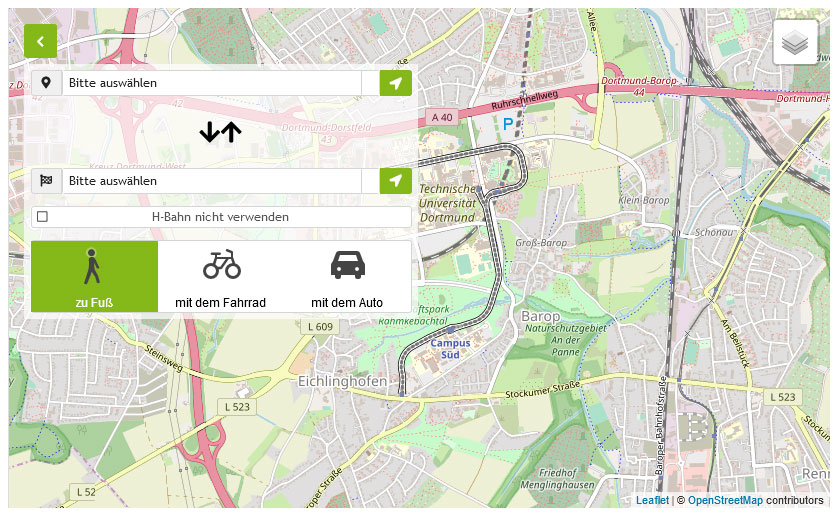 Zum Lageplan