Laboratory of
Process Automation Systems

Welcome to the Laboratory of Process Automation Systems. The group has been newly established in October 2020 under the direction of Prof. Dr. Sergio Lucia within the Department of Biochemical and Chemical Engineering of the TU Dort­mund.
The re­search focus of our group lies on the interface between automatic control, numerical optimization and machine learning. We develop new methods that leverage the large availability of data, recent advances in machine learning and combine them with rigorous guarantees from the field of automatic control.
Our goal is to obtain methods that are well founded but can be applied in practice to solve re­le­vant problems. In particular, we apply our methods for the advanced operation of chemical, biotechnological or energy processes that can contribute to more efficient and sustainable industries.
The Process Automation Systems group is involved in teaching on the topics of system dynamics, control, optimization, machine learning, modeling and simulation for the Bachelor and Master programs of the BCI de­part­ment and the Master program in Automation and Robotics.
Find out more about the Laboratory, our teaching portfolio and re­search projects.
Location & approach
The facilities of TU Dort­mund Uni­ver­sity are spread over two campuses, the larger Cam­pus North and the smaller Cam­pus South. Additionally, some areas of the uni­ver­si­ty are located in the adjacent "Technologiepark".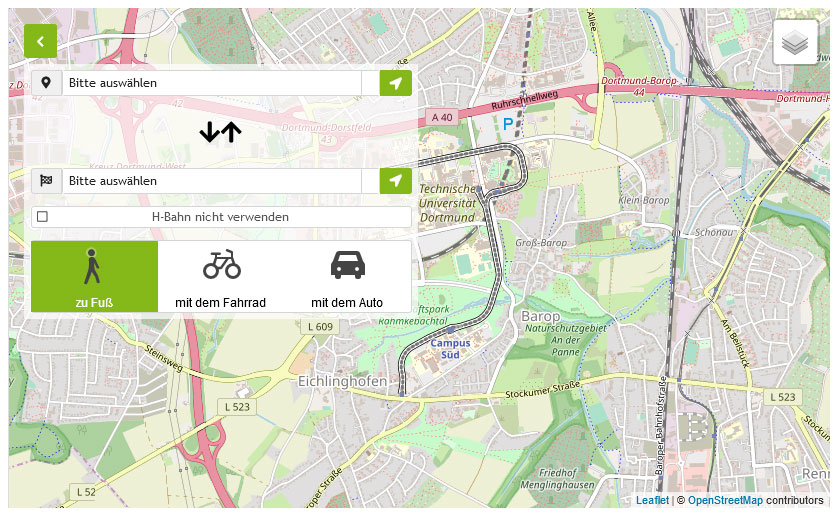 Zum Lageplan