Thesis Offer
Bachelor Thesis: Comparison of Convex Approximation Schemes for Modifier Adaptation with Quadratic Approximation
-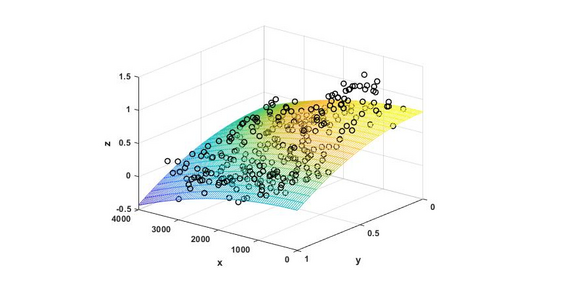 Real-time optimisation [1] is a high-level model-based control technique in which the operating conditions of a chemical plant or process are optimized. Thereby, the inevitable plant-model mismatch needs to be addressed. In modifier adaptation schemes [2-3], the cost and constraint function of optimization problem are corrected based on available measurement data. Gao et al. [4] proposed "Modifier Adaptation with Quadratic Approximation" (MAWQA), in which quadratic approximations (QA) are used to estimate the necessary plant gradients. An important criterion for the convergence to the optimal set-points is the use of "adequate" models [5-6]. In MAWQA, this can be achieved by the approximation of convex quadratic functions. In this thesis, different schemes for the convex approximations of QAs for MAWQA shall be investigated and compared.
Review of existing literature
Investigation of different convex approximation schemes for quadratic functions
Implementation into modifier adaptation with quadratic approximation
Comparative simulation study
Programming skills (MATLAB, Python)
Interest in process performance optimisation
Interest in advanced process control and optimisation
[1] D. Müller et al., "Real-Time Optimization in the Chemical Processing Industry," Chemie-Ingenieur-Technik, vol. 89, no. 11, pp. 1464–1470, 2017, doi: 10.1002/cite.201700033.
[2] W. Gao and S. Engell, "Iterative set-point optimization of batch chromatography," Comput. Chem. Eng., vol. 29, no. 6 SPEC. ISS., pp. 1401–1409, 2005, doi: 10.1016/j.compchemeng.2005.02.035.
[3] A. Marchetti, B. Chachuat, and D. Bonvin, "Modifier-Adaptation Methodology for Real-Time Optimization," pp. 6022–6033, 2009.
[4] W. Gao, S. Wenzel, and S. Engell, "A reliable modifier-adaptation strategy for real-time optimization," Comput. Chem. Eng., vol. 91, pp. 318–328, 2016, doi: 10.1016/j.compchemeng.2016.03.019.
[5] G. François and D. Bonvin, "Use of convex model approximations for real-time optimization via modifier adaptation," Ind. Eng. Chem. Res., vol. 52, no. 33, pp. 11614–11625, 2013, doi: 10.1021/ie3032372.
[6] A. R. Gottu Mukkula and S. Engell, "Guaranteed Model Adequacy for Modifier Adaptation With Quadratic Approximation," Eur. Control Conf. 2020, ECC 2020, pp. 1037–1042, 2020, doi: 10.23919/ecc51009.2020.9143625.
Beginning: As soon as possible.
Duration: 3 month full time