Workshop on Robust Model Predictive Control
-
Researchers from the Laboratory of Process Automation Systems (Sergio Lucia, Moritz Heinlein, Dean Brandner, Lukas Lüken and Felix Fiedler) have attended the Workshop on Robust Model Predictive Control of the group of Moritz Diehl (System Control and Optimization Laboratory) at the University of Freiburg.
During the three-day event, participants have presented and discussed their current research on the topic.
Location & approach
The facilities of TU Dortmund University are spread over two campuses, the larger Campus North and the smaller Campus South. Additionally, some areas of the university are located in the adjacent "Technologiepark".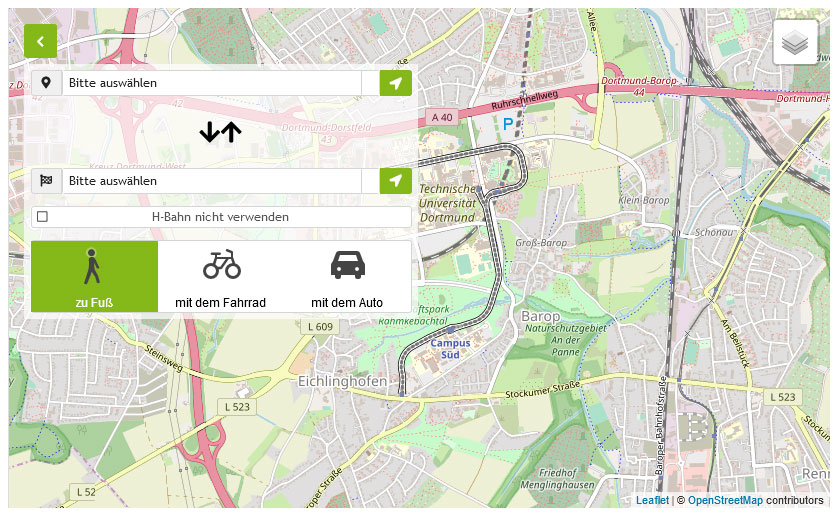 Zum Lageplan